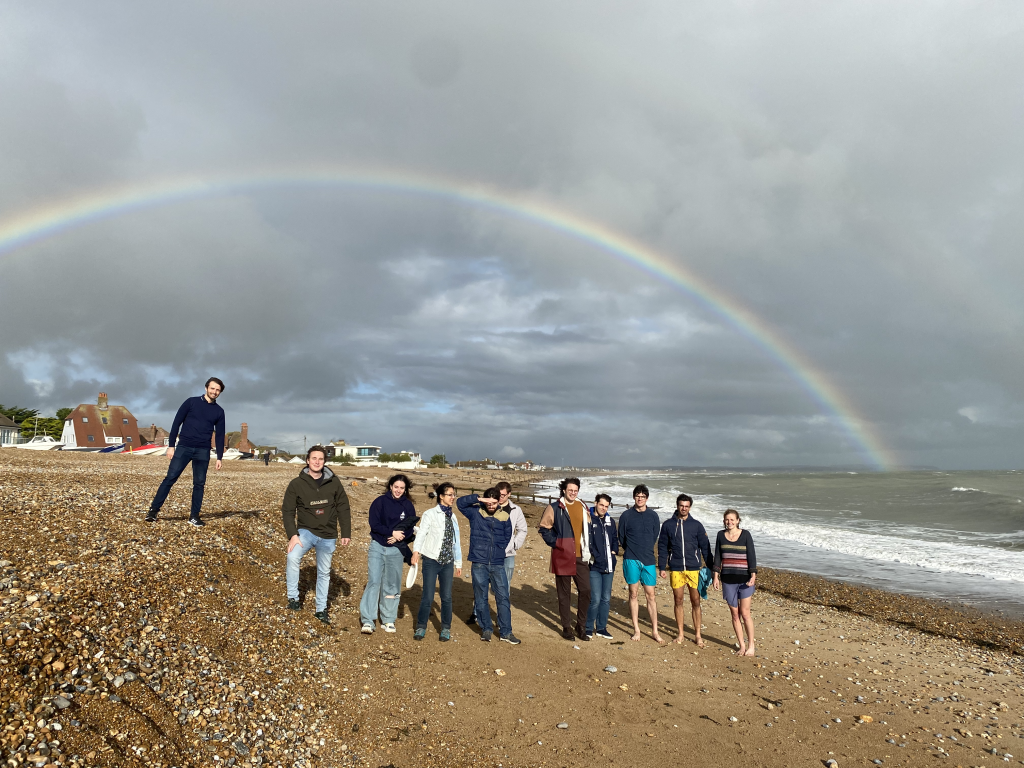 10/21

We have 2 postdoc positions available!

09/21

Alex's & Ivan's work on durotaxis of passive nanoparticles is out in ACS Nano.

04/21 

Our collaboration with the Xiaolei Su's lab at Yale is out in JCB.

03/21

Lena & Anne's work on the physical mechanism for ESCRT-III-driven cell division is on bioRxiv.

02/21

 Chris's work on vesicle budding by osmotic shocks is out in Soft Matter.

02/21 

Alex's paper on pulling tubes from cortex-attached-membranes, in a collaboation with the Bassereau lab, is out in Biophys J. 

12/20

Johannes's paper on amyloid nucleation on fluid membranes is out in PNAS.

12/20

Andela is selected as EMBO Young Investigator 2020.

11/20

We artificially evolved membrane-reshaping structures, now out in Phys Rev Lett.

11/20

How collagen got its stripes? Anne's paper is on the cover of Biophys J.

10/20

Billie joined our lab as a PhD student

09/20

Our collaboration with the Roux lab on ESCRT-driven membrane reshaping is out in Cell. 

06/20

Kevin and Miguel joined our group as PhD students

05/20

Our simulations on the cover of Nature Chemistry

02/20

Alex's paper is out in Physical Review letters

01/20

Sharon, Ivan, and Christian joined our group!

11/19

New publication in BMC Biology

08/19

We're collaborators on the newly awarded VW "Life?" grant to study evolution of vesicle trafficking

08/19

We hosted two high-school students in our lab, Isabella and Jamie, through the in2scienceUK programme

06/19

 Review on our taste in simulations is out

03/19

Lena's paper is on bioRxiv

02/19

Alex's paper is on bioRxiv

01/19

Another little member joined our lab: welcome Elise Harker-Kirschneck!

12/18

We're back from our scientific retreat in Paris!

10/18

After doing his masters and ERASMUS with us, Samo Curk joined us as a PhD student

09/18

Vincent Debets from TU Eindhoven is visiting us for 3 months for a collaboration with Liesbeth Janssen and Kees Storm

07/18

We got the ERC Starting grant to study protein assembly far from thermodynamic equilibrium!

05/18

A new little member joined our lab: welcome Maro Saric-Troselj!